Outdoor Church Sign
The church, in this case provided the design for this sign. Located in a rural Iowa, the church was set well back of the main roadway. The freestanding sign was installed at the drive leading to the main building. Service hours were listed in the hanging panel in the event that changes became necessary at a later date.
The customer requested the use of sandblasted cedar in keeping with the appearance of the church itself. The use of 2 prime coats and 2 finish coats of solid color paint on cedar or redwood signs ensure that their fine look will endure for many years.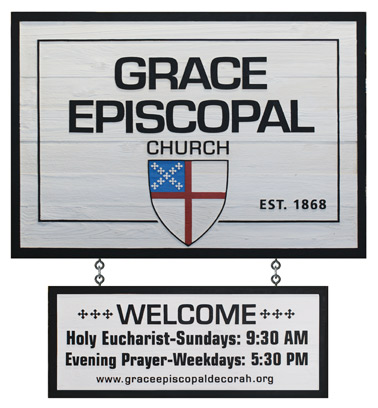 Outdoor Church Sign
Grace Episcopal Church
5' x 3' Sandblasted cedar
Hanging Panel, 48"x18"
Call us at 1-312-685-7446
7 Days a week 9 am - 8pm
or email us at exteriorsigns@gmail.com