Custom Decorative Signs
These two signs were specifically designed to be mounted on to two sections of wrought iron fencing. A 6 foot section at each location made for a quick and easy installation. Two iron end posts hold the 6' wide fence section in place. Three foot holes are dug at each end to hold the posts which are set into a small amount of concrete.
In addition to wrought iron fencing, sections of pre-assembled cedar fencing can be used in a similar manner. With so many new materials available, think outside the box for installation ideas or ask Strata for suggestions.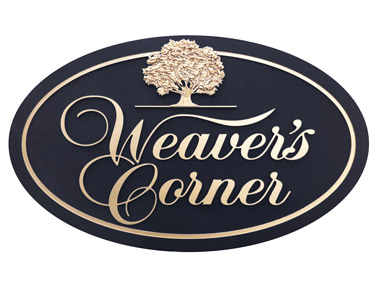 Custom Decorative Signs
Weaver's Corner Subdivision
Two 4' X 2 1/2' routed HDU
Call us at 1-312-685-7446
7 Days a week 9 am - 8pm
or email us at exteriorsigns@gmail.com