Sandblasted Wood Signs
This family oriented resort is located on the south-eastern Shore of Lake Michigan. Many warm weather activities include swimming, hiking, tennis and boating. The entry way is a gravel road off the main road. The company logo was employed in the design. The size of the sign was determined by its proximity to the main highway.
It is often difficult for customers to determine the size of the sign needed, Ideally, the sign should be readily visible to motor traffic as well as passersby. If a business is located adjacent to many shops with narrow store fronts and much foot traffic, a double sided hanging sign will suffice. Wide store fronts are better served with a wall mounted sign above the entrance. This applies to free standing units as well. If installed far back from the roadway or sidewalk, a larger sign will be needed. If still unsure, take a few shots with your cell phone, back far enough from your location and email to Strata, we will then make a recommendation.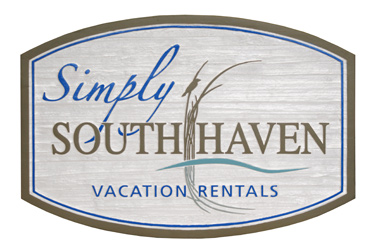 Sandblasted Wood Signs
Simply South Haven
5' x 3', routed HDU
Call us at 1-312-685-7446
7 Days a week 9 am - 8pm
or email us at exteriorsigns@gmail.com