Restaurant Sign Design
This small hanging sign is suspended over the doorway to the side entrance of this Asian restaurant. Routed HDU was used to achieve the multi-layered look of the grass in the background.
The customer wanted the sign ready to install and requested that we supply all the necessary hardware. If you want to avoid the bother of obtaining hanging brackets, Strata will provide this service at additional cost.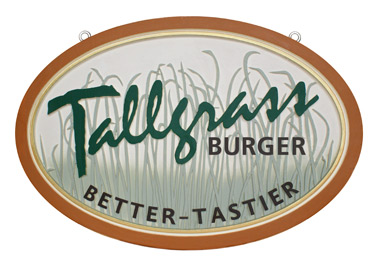 Restaurant Sign Design
Tallgrass Burger
3' X 2' , routed HDU double-sided
Call us at 1-312-685-7446
7 Days a week 9 am - 8pm
or email us at exteriorsigns@gmail.com