California School Signs
Middle school sign was ordered to commemorate their 75th anniversary. The multi-layered carving of the alligator and surf board provided dimension to the school logo. The school is located near the Pacific Ocean in California. This wall mounted sign is positioned adjacent to the main entrance of the school.
It should be noted that signs of this complexity will incur additional charges. These charges are based on a low hourly rate in addition to the square foot dimensions of the sign.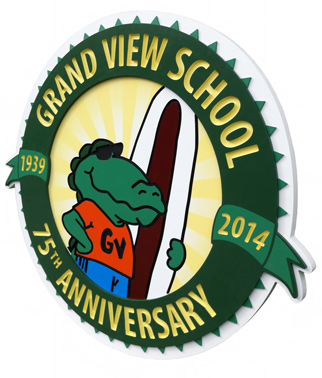 California School Signs
Grand View School
4' x 4', routed HDU


Call us at 1-312-685-7446
7 Days a week 9 am - 8pm
or email us at exteriorsigns@gmail.com