City Park Sign
This simple design is consistent throughout the park district. The sign panel is sandblasted cedar with a white semitransparent stain background. The park district logo is rendered in three colors. 3 stacked and staggered 6" X 6" posts at each end offer a sturdy installation.
The utilitarian design approach is used throughout the many parks within the community. State signs, county signs, city signs and park signs are often designed by the agencies in charge of procurement. In this case, Strata will absolutely follow blueprints provided for the desired result.
Parks are the pride of any community. What could be more fitting than a dimensional wooden or composite sign? What could encourage these residents to use these facilities more? The answer: a beautiful handcrafted sign from Strata!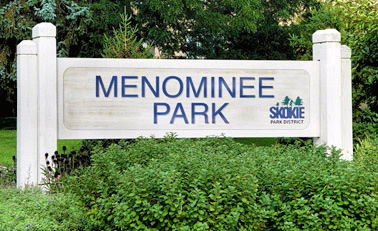 City Park Sign
Menominee Park
7' X 3' Double-Sided Cedar


Call us at 1-312-685-7446
7 Days a week 9 am - 8pm
or email us at exteriorsigns@gmail.com