Neighborhood Monument Signs
This neighborhood monument sign and kiosk combination was designed and constructed by Strata for a North Carolina established subdivision. Due to the many homes located in this desirable subdivision, frequent listings by sellers were regularly posted.
Brazilian cedar was used in the construction of the cabinet which included a cork lined back for pinning the most recent listings. Sliding locking doors were installed in the front to prevent tampering and to keep rain out.
A separate lower unit was constructed entirely of Lexan, with 16 staggered slots to hold multiple copies of listings as a convenience to potential buyers. Each of the slots were designed to hold standard 8-1/2" X 11" flyers. A clear lid was incorporated to keep the flyers moisture free.
Whether you require a simple community entrance sign or a complex custom designed unit as shown, Strata is at the ready to fulfill your needs.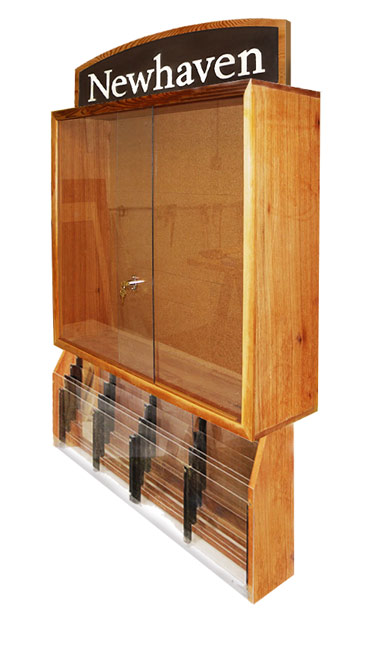 Neighborhood Monument Signs
with kiosk component system
Newhaven
Cabinet, 12" deep, 36" wide and 30" high
Sign, 36" X 12"
Flyer holder is made entirely of Lexan, 36" X 16"
Call us at 1-312-685-7446
7 Days a week 9 am - 8pm
or email us at exteriorsigns@gmail.com