Residential Signs
Residential sign replacement for an 18 home community. Since homeowners contributed equally to the replacement cost, Strata was chosen as the sign company by offering the highest quality at the lowest possible price.
The deeply carved tree motif at the top adds a subtle element that nicely complements the text used in the name of this subdivision.
Our freestanding subdivision signs incorporate tenons at each end of the sign that fit into mortises cut out of the facing sides of the posts. This allows for seamless installation requiring no hardware. Installation generally takes less than 2 hours and instructions are included with each shipment. Corresponding paint for postwork is also included.
Whether you need a subdivision sign, community sign, city sign or business sign, it's important to consider that a bargain is only a bargain when you get what you want at the price you want to pay. You will be living with the results for a long time.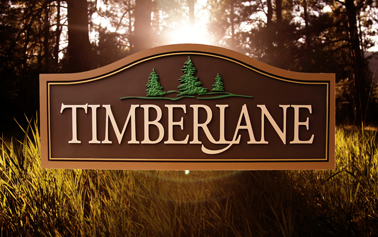 Englarge Image 1, 2
Residential Signs
Timberlane
6' x 2' single-sided 1-1/2" HDU
Call us at 1-312-685-7446
7 Days a week 9 am - 8pm
or email us at exteriorsigns@gmail.com