Subdivision Signs
Maple Hill Country Homes needed signs that looked great and provided a site marker for passing motorists. They chose HDU with a handcarved and painted triple maple tree motif in keeping with the real estate development's name. The development signs were placed at either of the two main entryways leading into the subdivision. A smart and stylish solution!
Never underestimate the drawing power of a well-crafted sign. Real estate development signs give the prospective buyer a feel for the community before they even enter the gates.
At Strata we are dedicated to the pursuit of excellence in signage. We know that an investment in a quality real estate development sign is an investment in the future and an important selling tool for the present.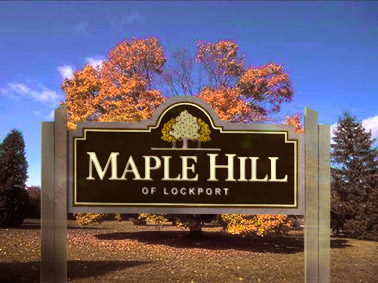 Subdivision Signs
Maple Hill
8' X 4' double-sided
Two single-sided units, 1-1/2" HDU
with reinforced backs

Call us at 1-312-685-7446
7 Days a week 9 am - 8pm
or email us at exteriorsigns@gmail.com